About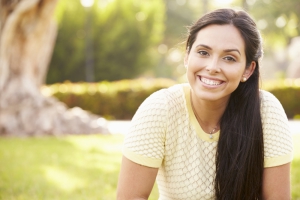 PointBank is an independent, locally owned bank that has been serving the Denton County community since 1884—over 130 years!  Currently, we have nine branches conveniently located throughout the county.
We at PointBank would like to invite you to try out our many banking services. There are many reasons why we believe you will enjoy banking with us. Here are just a few:
Our Strength
We are here for you today — and tomorrow. We've been providing banking services since 1884.
Our People
All PointBank representatives are courteous, friendly and helpful, and our personal bankers are able to assist you with all of your banking needs.
Our Products and Services
We have full service banking including:
Free Business Checking
Premier Checking
Personal and Business Loans
MasterCard Check Cards
24 Hr. X-Press Banking
Free Online Banking
Our Convenience
PointBank has nine convenient locations with depository ATMs to serve our community.
Our Legacy
We have been a locally owned, independent Denton County bank since 1884.  We know the area and the people.  We make decisions here at home — not in some other state.
About PointBank's History
James Pierson first planned to build a town in north Denton County in 1853 and Pilot Point's first bank opened its doors 28 years later.  It was 1884, and according to records from the Pilot Point Chamber of Commerce, Pilot Point Bank served as the forerunner for what is known today as PointBank.
Pilot Point National Bank was chartered on July 13, 1892, 8 years after opening its doors as a non-chartered bank.  On November 15, 1995, Pilot Point National Bank shortened its name and officially became PointBank.
PointBank currently has nine branch locations throughout Denton County, with continuous plans for future expansion and growth.
A.H. Gee was the first president of the bank, which was capitalized with $80,000.  J.A.L. McFarland was named the bank's first cashier.  Other bank presidents through the years have been H.W. Gee, 1929-1938; J. Earl Selz, 1938-1963; Walter Ray, 1963-1976; Ralph Burton, 1976-1981; J. Raymond David, Sr., 1981-2004; and Ray David, Jr., 2004-present.
Originally built in 1892, the building was remodeled in 1940.  In 1965, the bank's operations were moved to 324 South Washington Street in Pilot Point.
In February 1987, PointBank opened its first branch office in Aubrey, Texas. Since that time, seven additional branches have opened in Argyle, Denton (two locations), Lake Cities, Lewisville, Little Elm and the newest location, Flower Mound.
The officers, directors, shareholders and employees of PointBank are proud of the record of service the bank has achieved over its long history.