Business and Commercial Loans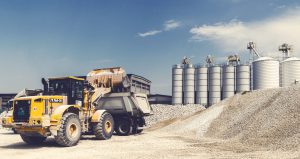 Business Loans from PointBank
A customized business loan with PointBank will help you grow your business and keep it running smoothly, and our commercial lenders make the loan process a breeze, allowing you to spend far less time worrying about the finances of your business.
Bottom line, our lending experts live right here in Denton County and they don't feel like they have done their job unless our business customers' loan needs have been taken care of. We're here to answer any questions, for any loan type.
✓ Business and practice acquisition
✓ Equipment financing
✓ Accounts receivables and new inventory financing
✓ Rolling stock such as trucks, semis and farm equipment
✓ More
If you already have a commercial or business loan on less-than-desirable terms, PointBank refinancing can lower your rate and offers a wide variety of term lengths, because, as a Denton County community bank, we seek to help your local business thrive.