Contact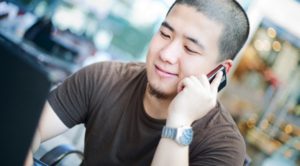 Whether you've got questions about one of your accounts, or just want to learn more about the different types of services we offer, we're happy to provide you with the information you need. Please contact us by email below, give us a call or stop by one of our many locations.
Phone
Customer Care: (940) 686-7000
Customer Care: (972) 434-3200
Lost or Stolen ATM/Debit Card: 1-800-627-8372
24-hour Telephone Banking: (940) 686-6060
24-hour Telephone Banking: (855) 464-7667
Mail
PointBank P.O. Box 278 Pilot Point, Tx 76258
In Person
Find the location convenient for you
Secure Email
Recognizing the importance of email communication and the need to send confidential information securely, PointBank now offers Secure Email by Zixcorp.
PointBank Secure Email is an easy-to-use, two-way email encryption solution and can be used with any e-mail application. Messages are encrypted/decrypted using advanced encryption technology and stored securely until they expire or are deleted by the recipient.
To login and view or send messages, you need to set up a Zix account. Setting up an account is easy and does not require you to provide any financial or personal information. You will only be asked for a user name and password of your choice. There is no charge to you for using this service and no requirements to download or install any special software. All you need is an email account, a web browser with connection to the internet and the email address of the PointBank employee that you wish to contact.
Contact Form