Aircraft Loans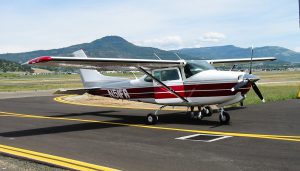 When we said we can take on any type of loan, we meant it. PointBank has competitive rates to offer on aircraft and hangar loans, including those for piston engine planes, turbo prop planes and jet aircraft. We offer refinancing options, as well as those for airplane upgrades, with fixed and adjustable rates. To sweeten the deal, there are no prepayment penalties on our aircraft loans after the first year.
✓ Competitively low rates
✓ Customized term lengths
✓ Hassle-free application process
✓ Local loan decisions
✓ Trustworthy refinancing solutions
If you are interested in purchasing or building a hangar, we at PointBank can help. We offer many loan products for you to choose from, which you can use to buy materials to build your own hangar or purchase one outright. We also offer competitive refinancing if you already own a hangar on less-than-desirable terms. With PointBank, you can own the perfect hangar for your needs.