Overdraft Protection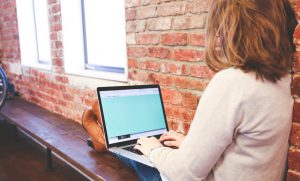 Overdraft Protection Privilege
If you inadvertently overdraw your account, PointBank has the option, at its sole discretion, to cover your overdrafts up to a certain amount, including fee(s) and thereby saving you the embarrassment and inconvenience of a returned or declined item, as well as the fee normally charged to you by merchants for items returned to them.
The amount of discretionary overdraft privilege extended to each customer varies based on your banking habits. Each account will be continually monitored to determine the amount of discretionary overdraft privilege to be extended when an item is presented for payment.
If you want PointBank to pay overdrafts on ATM card and everyday debit card transactions you must opt-in for discretionary overdraft privilege. If you have not opted-in you may do so using the form below.
See Banker for complete details. You agree that we may charge you an overdraft fee for each overdrawn item, including a fee for overdrafts caused by ATM withdrawals or one-time debit card transactions if you have opted-in to that service, and the fee will be due and payable upon demand. The overdraft fee is $33 whether the overdraft is by check, ATM withdrawal, debit card transaction or other electronic means. You must bring your account to a positive balance within 60 days. The payment of transactions into overdraft is discretionary and the bank reserves the right not to pay. The payment of a PointBank loan payment into overdraft is not permitted. 
Opt-In/Opt-Out Form
You may also use the form below to opt out of having ATM card and debit card transactions paid.
If you have any questions, call or come by one of our branches and a friendly, knowledgeable Banker will be happy to help you.
Opt In or Out Form
Opt-In means "I want PointBank to authorize and pay overdrafts on my ATM and everyday debit card transactions."
Opt-Out means " I do not want PointBank to authorize and pay overdrafts on my ATM and everyday debit card transactions."
Useful information for completing the form:
Enter the account number exactly as it appears on your PointBank statement.
You may opt in or out for up to five accounts on this form. Please complete an additional form to opt in or out on any remaining accounts.