Recreational Vehicle Loans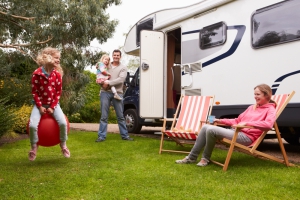 RV Loans From PointBank
Explore the Great Outdoors
What better way to get away every once in awhile than by traveling in your very own Recreational Vehicle? With a PointBank Recreational Vehicle Loan, you can finance not only RVs, but ATVs, boats, and motorcycles as well. If you already own a Recreational Vehicle at a less-than-desirable rate, we offer competitive refinancing solutions. With the versatility and competitive rates offered by our Recreational Vehicle Loans, you can purchase the vehicle of your dreams, worry-free.
Benefits:
   ✓ Competitive rates for a variety of recreational vehicles – both new and used
   ✓ Purchase from a dealer or private seller
   ✓ Hassle-free application process
   ✓ Customized term lengths
   ✓ Local loan decisions
Examples:
ATVs
RVs
Motorcycles
Boats
Personal Watercrafts
Golf Carts
Snowmobiles
Personal Airplanes
Start your new adventure with PointBank today. If you have questions or are ready to get the loan process started, call, email, apply online or stop by one of our branch locations today.
Apply Now