Personal Banking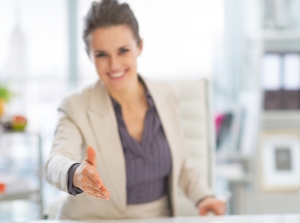 Personal Banking
PointBank prides itself on being the family-operated community bank your grandparents used to tell stories about – a bank you can walk into and everyone knows your name and treats you like family. It's a place where decisions are made right there in Denton County – not in some other state – and you can still shake hands with the Bank President. Our approach to treating every customer like our only customer has not only survived in an ever-changing financial environment, it has thrived. You see it in the awards we receive for our community service, and you see it in our products and services. From our checking accounts to home loans, community-driven programs like Switch and Support, and retirement accounts – all backed by the cutting-edge technology you expect – we are here with you for the long haul. When you do business with PointBank, you get more than just a bank. You get a community partner for life.
Whether you carry a high balance or need to keep your options open for unexpected purchases, PointBank has checking account options with all the usual bells and whistles – and some unique perks. Our checking accounts have interest-bearing options, school-logo debit cards, mobile banking, and more.
No two customers have the same needs, but everyone could use a savings account to set aside money. PointBank has options designed to satisfy everyone from the savvy saver to the first-timer with a piggy bank in hand. Our savings accounts have competitive rates, and are easily accessible in the branch or online.
Look no further than PointBank's suite of CDs and IRAs if you need something a little more advanced than a traditional savings account. The minimum deposit required to open these accounts can be as low as $500 and, in some cases, we offer the added convenience of using your qualifying CD as collateral for your next loan with PointBank.
A PointBank debit card allows you to pay for purchases directly from your checking account anytime or anywhere in the world. Couple that with our ATM rebate program, and no other debit card on the market offers that type of purchasing power.
If we haven't said it enough times, our accounts come complete with a wide-variety of value-added perks, including telephone, online and mobile banking, E-statements, and the ability to support your local schools.
Banking has never been so accessible. With mobile banking from PointBank, our customers not only have the ability to access their accounts and statements anytime, anywhere, with a smartphone, but they can also remotely deposit checks or set up account alerts.
Choosing to own a home may be the biggest financial commitment you ever make. You need experts who can guide you every step of the way – whether it be for a new purchase, refinance or renovation. Our knowledgeable mortgage experts have you covered without spending a ton of time or excess money.
When you apply for a loan with PointBank, you can rest assured our rates will be competitive and that you will deal with your local banker – not some lender in another state. It doesn't matter whether you need a loan to help pay for that new AC unit or your son's first car, or if you need to refinance an existing loan, you will find PointBank to be flexible and responsive in finding the best solution to fit your needs.
You trust PointBank to protect your money. Now trust us to protect your family valuables. PointBank's safe deposit boxes offer the ultimate safety and protection for your priceless family jewelry, rare coins, important papers and other valuables while still keeping them within reach when you need access. Our safe deposit boxes are vaulted, sealed and are available in several sizes to meet your individual needs – all for an annual fee that won't break your wallet.
Available sizes: 3×5 • 3×10 • 5×10 • 10×10
Contents are not insured by FDIC or PointBank