Mobile Banking

Mobile Banking with PointBank
Quick, Easy, and Practical
For all of your day-to-day banking needs, mobile banking with PointBank is an outstandingly practical solution. Whether you need to transfer money quickly or just check your account balances while out and about*, we at PointBank strive to simplify and streamline your banking routine.
The PointBank Mobile Banking app is designed with your smartphone in mind. We want to make your mobile banking routine as quick and easy as possible by allowing you to access your account information wherever you are.
With our mobile banking application, you can:
✓ Get Your Account Balances
✓ Transfer Funds Between PointBank Accounts
✓ Use GPS to get access to ATM locations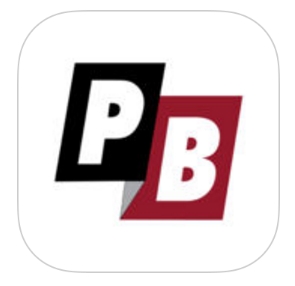 click icon to launch or download mobile banking app
The PointBank Mobile Deposit app allows you to deposit checks when you do not have time to make a trip to your nearest branch.
With our mobile deposit application, you can:
* Please call (940) 686-7000 to enroll in our mobile deposit service.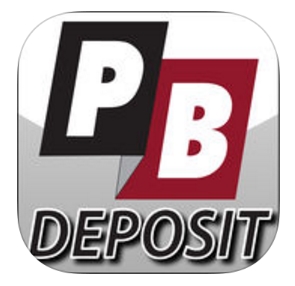 click icon to launch or download mobile deposit app
Application Setup
As Easy As 1-2-3
Launch the iPhone App Store or Google Play on Android and search for 'PointBank' (You will see the icons pictured above)
Download the Apps
Login using your User ID and Password*
*Your user ID and password are assigned when you first sign in to your account online. When you setup online banking, PointBank will send you an email that will contain a link to set your user ID and password.


Apple Pay™
It's an easy, secure and private way to pay.
With your PointBank debit card and Apple Pay™, you can simply and securely pay for your purchases from your mobile device, while continuing to enjoy your card's features, benefits and rewards.
Store your PointBank debit card in Wallet®
Open Wallet® and click on the plus icon. Capture a photo of your PointBank debit card or enter the information manually.
The card verification process should take just a few seconds. You may be prompted to provide additional verification via phone.
Pay with Apple Pay™
–  iPhone: Rest your finger on Touch ID and hold your phone near the contactless reader.
–  Apple Watch: Double-click the side button and hold the display of your watch near the contactless reader.
For a list of eligible devices click here : https://support.apple.com/en-us/KM207105
For Apple Pay support click here: https://support.apple.com/apple-pay
Security Information
Mobile banking with PointBank, whether through the app or the mobile browser, is every bit as secure as online banking from your computer. At PointBank, your financial safety is our utmost concern, so we use advanced encryption and multiple layers of authentication to make sure you and only you can access your account. Privacy protection of your financial information is important to us. See our Privacy Policy.