Mortgage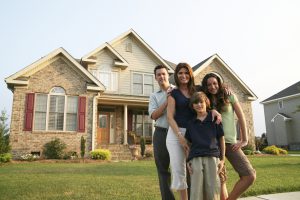 Mortgage at PointBank
Trustworthy Loans From A Knowledgeable Team
Getting a mortgage can often seem a bit daunting to say the least. At PointBank, we understand that a mortgage loan is a big commitment, so we offer help from our highly experienced team of mortgage loan experts who craft the perfect loan for you.
Our mortgage lenders are ready to guide you through the mortgage lending process with only your best interests in mind.
✓ Hassle-free application process
✓ Competitive rates
✓ Friendly and knowledgeable loan experts
✓ Local loan decisions
If you have an existing mortgage with less-than-desireable terms, we at PointBank can refinance your mortgage to help reduce your monthly payments or even use the mortgage equity to give you cash directly.
If you have questions or are ready to get the loan process started, call, email, or stop by one of our branch locations today.
Residential Loans Range From:
$50,000 – $3,000,000
Collateral
Secured by a first lien deed of trust for the real estate being purchased and Assignments of Rents.
Lending Area
Loans are subject to the bank's lending area of Denton County and the surrounding counties.
Credit Factors Guidelines
Loans are subject to credit underwriting standards.