Residential Construction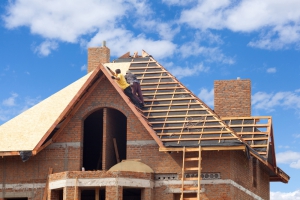 When you apply for a loan with PointBank, you can rest assured our rates will be competitive and that you will always deal with your local banker – not some lender in another state.
With PointBank you can:
✓ Build a new home
✓ Build an addition to your current home
✓ Make Home improvements
✓ Make Home Repairs
We understand that building a home is a big commitment, so we offer help from our highly experienced team of loan experts who craft the perfect loan for you – no matter what the situation. Take advantage of the expertise and personal customer service to ensure an exceptional lending experience.
Residential Construction Loan Program
$75,000 – $2,000,000
Terms
6-12 months
Annual Percentage Rates
4.99% – 6.99%
Fee
1% origination and $500 draw fee to be collected from borrower at closing. There are no application or processing fees for mortgage related transactions. Additional Fees may apply.
Collateral
Secured by a first lien deed of trust and mechanics lien.
Down Payment
15-30% based on credit and cash flow; determined in underwriting
Lending Area
Loans are subject to the bank's lending area of Denton County and the surrounding counties.
Requirements
Approved commitment letter Mortgage Title Policy
* Custom interim construction loans may require an acceptable permanent commit- ment letter. Equity can consist of down payment, pledged CD or equity in property.